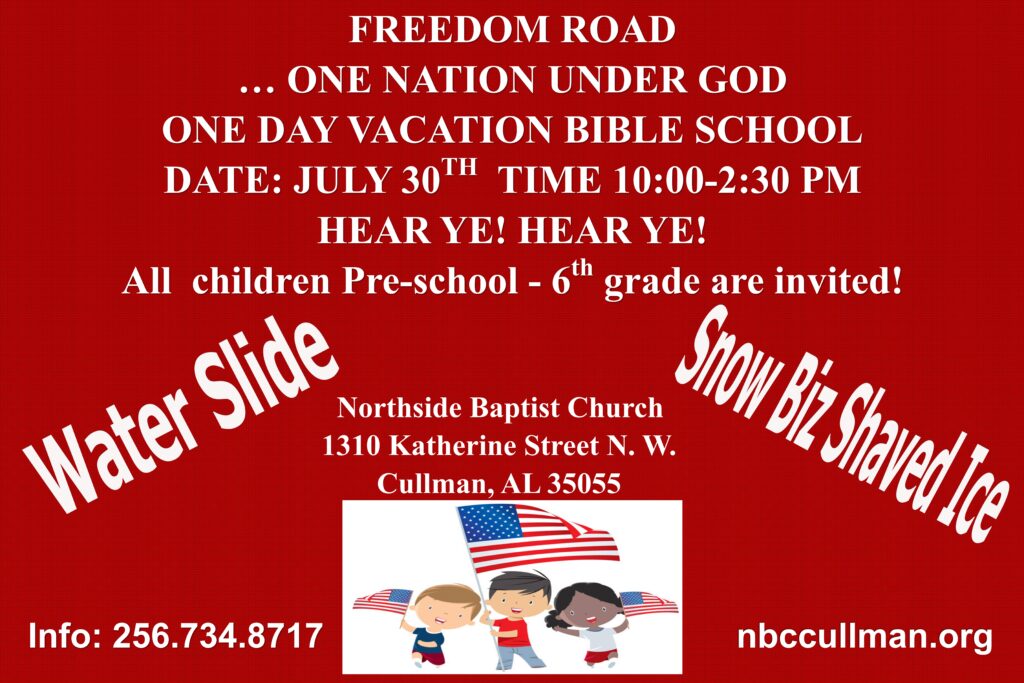 Join us on July 30th for a one-day Vacation Bible School from 10-2:30 pm. (Preschool-6th grade). This year's theme is called Freedom Road. We also have a water slide, and Snow Biz shaved ice.
FREEDOM ROAD brings God's Word to life as students visit two Bible Stations in one day. INDEPENDENCE HALL prepares students to become strong believers. THE WHITE ATTIC underscores sharing the gospel.
FREEDOM ROAD is Christ-centered and fun. The theme is a hook upon which to hang a memory and help Vacation Bible school students build a firm foundation on Jesus while spreading the good news of salvation to their world. To pre-register please fill out the form below.